The Teal Pumpkin Project…what a great idea!
Making it clear and easy for parents of kids with food allergies to find homes their kids can trick-or-treat at without fear of an allergic reaction. So if you want to join the project register your location with FARE and plan to hand out small toys and other goodies that are none food based.
I went over to Target and they had a great selection of little toys, glittery tattoos, and bubbles for trick-or-treaters. After adding my home to the map of participants I obviously needed to make a pumpkin! Check out how I made my teal pumpkin here:
Materials:
1 adorable and perfectly round pumpkin – Ace Hardware
Teal spray paint – Ace Hardware
Large white Sharpie marker – Michael's
Clear matte spray paint – Ace Hardware
Blue Painter's Tape – Craft Drawer
Blue sequins – Michael's (changed my mind about these guys, but always good to have them added to the craft stock pile)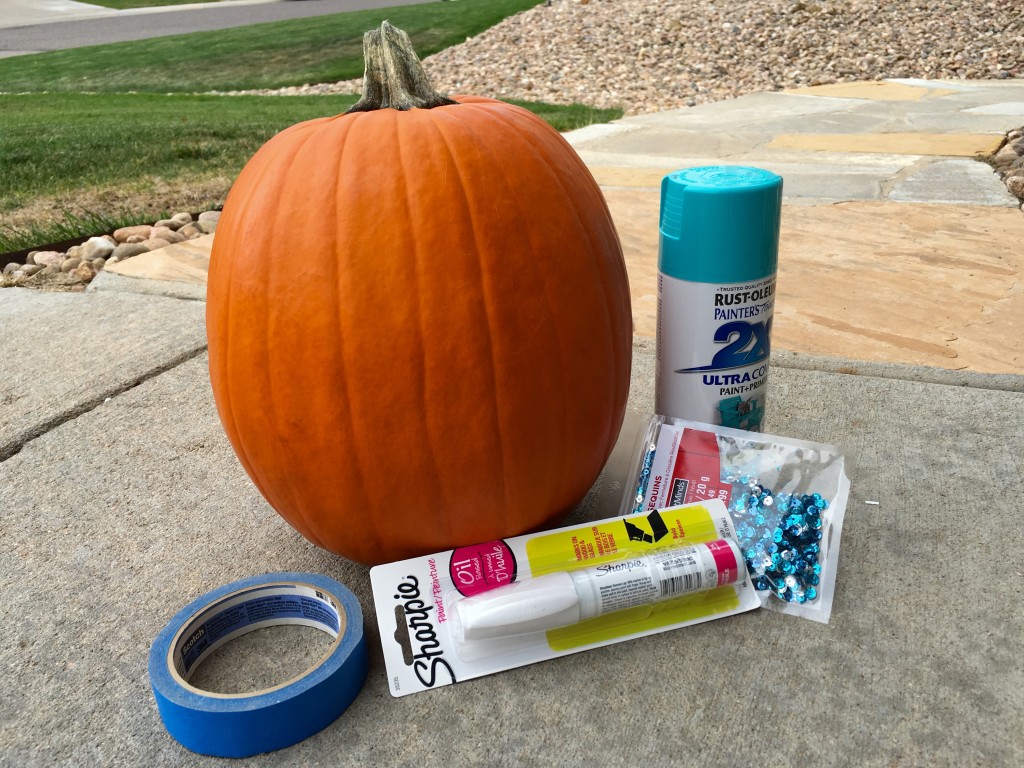 Steps:
Thoroughly wash your adorable pumpkin and pat dry with a towel.
Using the painter's tape, tape off the pumpkin stem.
Take pumpkin out to a ventilated area or outside and using the teal paint do 3-4 light coats of paint on the pumpkin. Let the pumpkin dry for 30-45 minutes between layers.
Use the white Sharpie to write "Teal Pumpkin Project" on the pumpkin. I wasn't in love with how this turned out so you might try other options like stencils or letter stickers. 
Spray clear coat on the pumpkin and let dry for a few hours, then remove the painters tape and get that pumpkin outside! 
Ace Hardware supplies for this blog were provided by Ace Hardware. Thanks Ace!